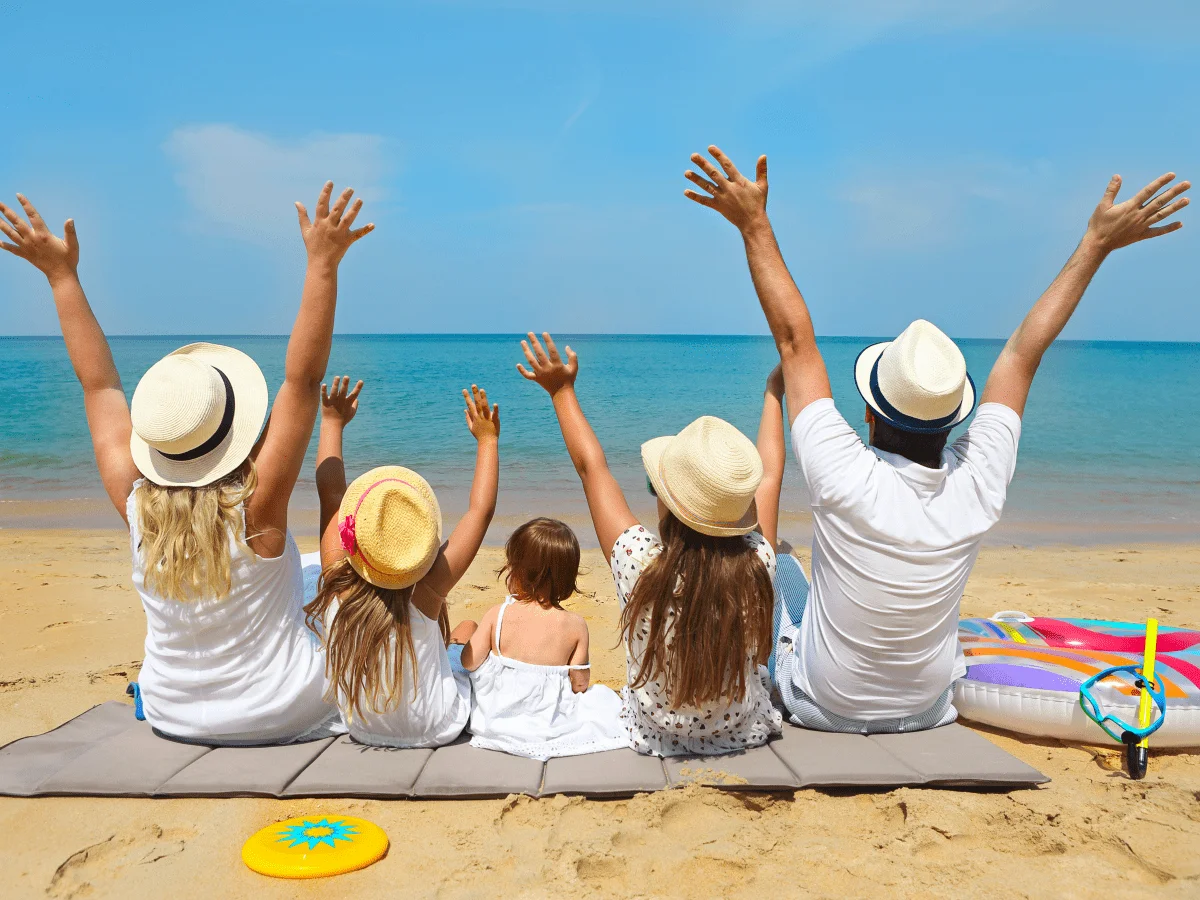 Making memories is one of the main highlights of any family vacation. For parents, travels are the best time to not just bond with their children but to give them something to treasure and remember for the rest of their lives.
The following are some of the all-time favorite family vacation destinations that are guaranteed to be the ultimate memory makers.
Memory Makers: All-Time Family Vacation Destinations
To ensure you have everything you will need to create an unforgettable travel experience, we recommend using our travel packing list template and fillable travel itinerary template.
Greece
Greece is a well-loved vacation destination among young and old alike for a reason. No one can resist the lure of sailing around the gorgeous islands of Mykonos and Santorini.
Families also love to learn more about ancient Greek history in Athens, Olympia, and Delphi. Children get to splash in the sparkling ocean while parents enjoy sipping a glass of local wine or ouzo. You can never go wrong with Greece, a vacation spot that is relaxing and enriching at the same time.
Italy
It's no surprise that Italy is one of the favorite vacation destinations for families from different parts of the world. The country never fails to captivate the hearts of people of all ages, from its gorgeous landscapes to interesting art, high-end fashion, and sumptuous food.
Don on your gladiator outfit, drop by the renowned Colosseum and watch as ancient Rome comes to life. Enjoy some gelato, pasta, and pizza with the whole family on the Italian Lakes shores. Take memorable snaps at the Trevi Fountain, the gondola ride in Venice, or the Leaning Tower of Pisa.
Japan
Japan is a country that seems to have it all, which makes it one of the all-time favorite family vacation destinations. Go on a shopping spree in Tokyo or visit Kyoto to experience traditional culture.
Find yourself in awe of the stunning natural beauty of Mount Fiji, ornate gardens, and cherry blossoms. Hop from one castle to another and relax your tired body in an onsen pool after a long day of exploration.
London, England
London is another fabulous option for family vacations. This is where you'll find hundreds of iconic tourist spots filled with activities and attractions for the whole family. With its almost infinite list of historic sites, museums, and parks, you will never run out of things to do in the capital city of the UK. Some spots you shouldn't miss visiting include the Tower of London, London Zoo, Madame Tussauds Museums, and the world-renowned London Eye.
New Zealand
New Zealand offers a variety of families who are certified thrill-seekers. Some activities you shouldn't miss trying include white water rafting, skiing, jetboating, and of course, bungee jumping! Nature-loving families will also love the endless wonders in this part of the planet, from lakes to beaches, volcanoes, glaciers, and glow-worm caves.
Orlando, Florida
The list of all-time favorite family vacation destinations will never be complete without mentioning the world's entertainment capital. As the home to numerous theme parks, Orlando is the location of the popular Walt Disney World Resort, the most magical place on earth. It's where you and your whole family can have a superlative Disney experience like no other!
Book a trip with your whole family to these favorite destinations soon!