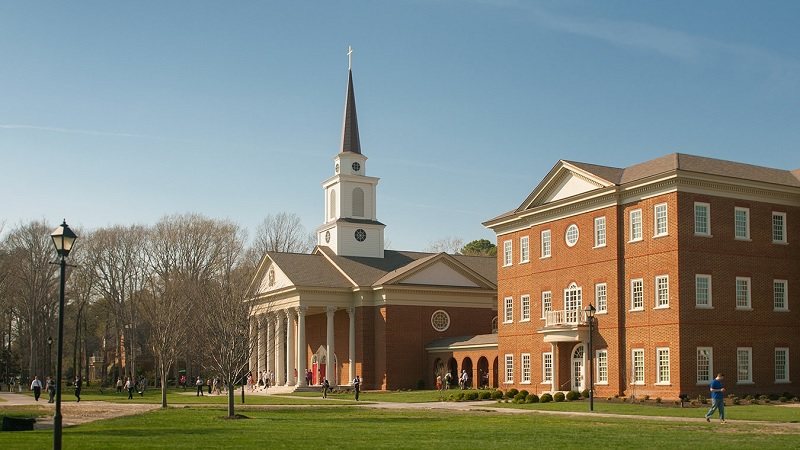 Some Christian universities provide students with job training opportunities. But that's only the case for some religious schools. You need to personally find out and determine if a school offers job training programs before you choose a program. If you're thinking about job training programs, here's what you need to know. 
Degree Programs 
Many online Christian colleges offer valuable degree programs. Some universities provide business degrees that equip students with the know-how and abilities required to find employment.
While some degrees offer training and knowledge that help students get hired for higher roles, certain programmes are intended to help students acquire entry-level positions.
Some degrees help students get ready for professional exams. You will learn skills depending on your course and its related industry or field. While you may not get a chance to acquire job training, you can acquire skills to help you get hired. 
Job Skills 
The best programs train students to develop and hone skills relevant to their chosen fields or careers. These job skills include training in how to use software such as Microsoft Excel and Microsoft Word. The programs also help students improve their communication skills, writing, and speech. Once the students graduate, they can rely on these skills to get a chance to work in a company or organization where their talents will be put to good use. 
Internships 
Some degrees offer internship opportunities to deserving students. That experience can be like a job training opportunity, though it depends on the organization and your tasks or duties. Most internships are not paid, so you don't receive any payment for your work. However, it offers you a chance to see how organizations work. Tasks are given to you, and you must finish them. You gain experience collaborating with other team members. You gain expertise in software, platforms, management systems, and tools that you didn't know previously.
and software you weren't familiar with before you started. In technology internships, students get a chance to apply the concepts, strategies, and ideas they learned in a work environment. 
Work Programs 
Some degrees offer work programs. Students receive an allowance or salary when they participate in these programs. The programs are popular with college students who need financial assistance for their studies. Through the programs, they not only earn some money. They also gain experience that will help them prepare for when they apply for work after graduation. 
Job Training 
You may experience different program offers or opportunities, depending on your course and industry. If getting a paid internship or work program opportunities matters to you, check for those details before you choose a degree. Research the requirements and job opportunities available to students of the program. You may want to talk to the school's counselor to add to your research. Reach out to older students in the program and ask. They can provide you with more than enough information to help you decide which course and degree is the best option for you. Their unique perspective can shed some light on your future with the program. 
Students may be able to receive job training at several Christian universities. For certain religious schools, though, that is not always the case. Prior to selecting a programme, you must personally ascertain whether a school offers employment training programmes. The following information is important if you're considering job training programmes.
Diploma Programs
Numerous Christian online colleges provide worthwhile degree programmes. Some institutions offer business degrees that give students the skills and knowledge needed to land a job. While some degrees provide students with the skills and information to help them land higher-level jobs, other degrees are designed to help students land entry-level jobs. Students can prepare for professional tests with the aid of some degrees. Depending on your education and the industry or field it is related to, you will gain certain abilities. Even if you might not have the opportunity to receive on-the-job training, you can still develop the abilities necessary to land a job.
Task Skills
The greatest programmes help students build and hone skills that are pertinent to the disciplines or careers they have chosen. Training in the usage of programmes like Microsoft Excel and Microsoft Word is among these job skills. Additionally, the programmes assist kids in developing their speech, writing, and communication abilities. Once the students have graduated, they can rely on these abilities to help them land a job in an establishment where their abilities will be put to good use.
Internships 
Some degrees provide qualified students with internship possibilities. Depending on the organisation and your tasks or responsibilities, such experience could serve as a chance for job training. The majority of internships are unpaid, thus you are not paid for your work. However, you get a chance to observe how firms function. The assignments that have been provided to you must be completed. You gain expertise working as a team and collaborating with others. You develop knowledge about programmes, platforms, management systems, and tools that you previously lacked.
and software that you were not accustomed to before. Students get the opportunity to put the theories, techniques, and concepts they studied to use in a professional setting through technology internships.
Work Schedules
A few degrees come with job programmes. When students take part in these programmes, they are given a stipend or paid a wage. College students who require financial aid for their education are drawn to the programmes. They gain more than just financial gain from the programmes. Additionally, they acquire experience that will assist them get ready for when they submit a job application following graduation.
Job Development it
Depending on your education and industry, you can encounter various program offers or chances. Before selecting a degree, make sure the institution offers paid internship or work program options. Do some research on the qualifications needed and employment possibilities for program participants. You might want to discuss your study with the guidance counsellor at the school. Ask the more experienced participants in the program. They can provide you with a lot of information so you can pick the course of study and degree that's right for you. Their distinctive viewpoint may help to clarify your future with the program.