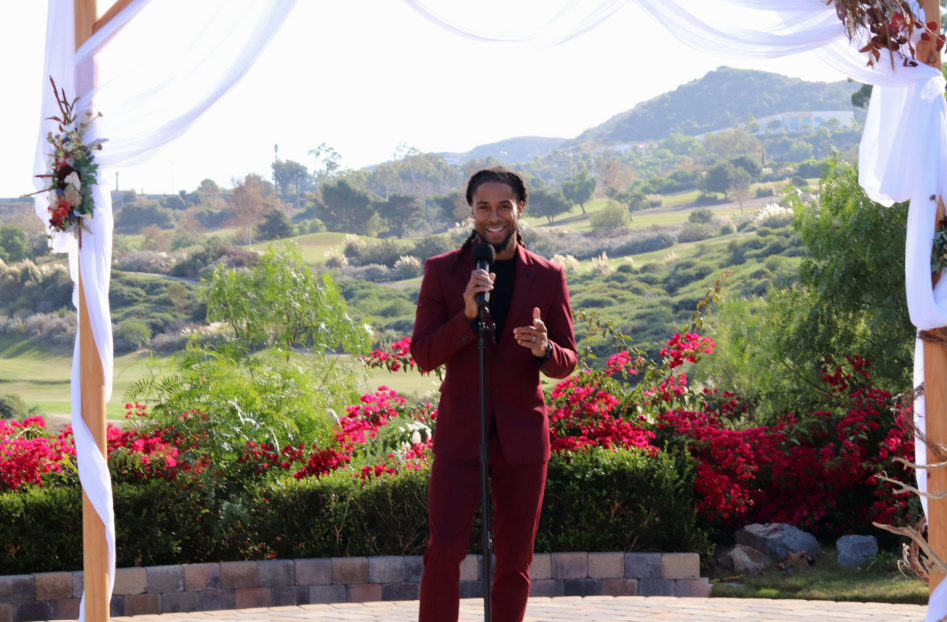 Virtual events are the new normal. And while they may not be the same as in-person events, there are still ways to make them just as incredible. Here are some tips to help you make the most of your virtual event experience.
From choosing the right virtual emcee, and a platform to promoting your big event, these tips will help ensure that your online virtual event is a success. So whether you're planning a webinar, conference, game show, or corporate event, read on for everything you need to know to make it a success.
Train Speakers Ahead of Time
When it comes to delivering a great virtual event experience, one of the key things you can do as a virtual emcee is to make sure your speakers are well-trained ahead of time.
This means giving them plenty of guidance on how to use the virtual event platform you're using, what they need to do to engage with attendees effectively, and so on.
It's also important to ensure they understand the event's overall goals and their role in helping to achieve those goals. By taking care of all of this ahead of time, you can help ensure your speakers are confident and prepared, which will go a long way toward making your event a success.
Virtual Team-Building Exercises
If you want to add some fun and excitement to your next virtual event, consider incorporating virtual team-building exercises into the mix! Not only will this help your attendees bond and get to know each other, but it will also help them feel more engaged with the event overall.
There are a variety of different types of virtual team-building exercises that event emcees can choose from, so it's important to select ones that will fit well with the theme and tone of the event. Here are a few ideas to get you started:
Scavenger hunt: This is a great option for larger events with multiple breakout rooms. Hide clues around the virtual space and have teams compete to see who can find them all first.

Trivia night: Test your attendees' knowledge with a fun trivia game featuring questions about your industry, company, or even just general pop culture.

Online escape room: If you want to add a bit of intrigue and suspense to your event, consider creating an online escape room for your attendees to solve together.

Team-building games: There are a ton of different online games that can be played in a group setting, so find one (or a few) that you think your attendees would enjoy and let them loose!

Virtual happy hour: End the event on a high note by hosting a virtual happy hour where attendees can unwind, relax, and mingle with each other
Pre-Recorded Sessions
It is best to use pre-recorded sessions to ensure your event runs smoothly and that everyone can see and hear the live performance speakers loud and clear without interruptions. Here are a few tips for making sure that your pre-recorded sessions are top-notch:
Make sure that your recordings' audio and video quality is high. No one wants to watch or listen to a fuzzy recording!
If possible, use multiple cameras to capture different angles of the speaker(s). This will help keep viewers engaged.
Use closed captioning on your recordings so that viewers can follow along even if they can't hear the audio perfectly.
Edit your recordings before you release them to the public. This will help ensure that they flow well and that any technical issues are ironed out.
Have a backup plan in case something goes wrong with your recordings. It's always better to be safe than sorry!
Create a Personalized Experience for attendees
If you want your virtual event to be truly incredible, then you need to create a personalized experience for your attendees. This means going beyond the basics of just providing an agenda and speakers list. Instead, a virtual emcee needs to think about how to create an engaging and interactive experience that meets the specific needs of your attendees.
Here are some tips to help you create a personalized experience for your virtual event attendees:
Get to know your audience. Take the time to learn as much as you can about your target audience. What are their pain points? What solutions are they looking for? What motivates them? The more you know about your audience, the better equipped you'll be to create a personalized experience that resonates with them.
Segment your audience. Once you know more about who your attendees are, segment them into different groups so that you can tailor the experience accordingly. For example, you might have one group of attendees interested in networking and another group more interested in learning from the speakers. By segmenting your audience, you can ensure that everyone has a more personalized experience.
Make use of technology. Technology can help you personalize the experience for your attendees in a number of ways. For example, you can use chatbots to answer questions and provide guidance throughout the event. You can also use attendee tracking data to customize follow-up communications after the event.