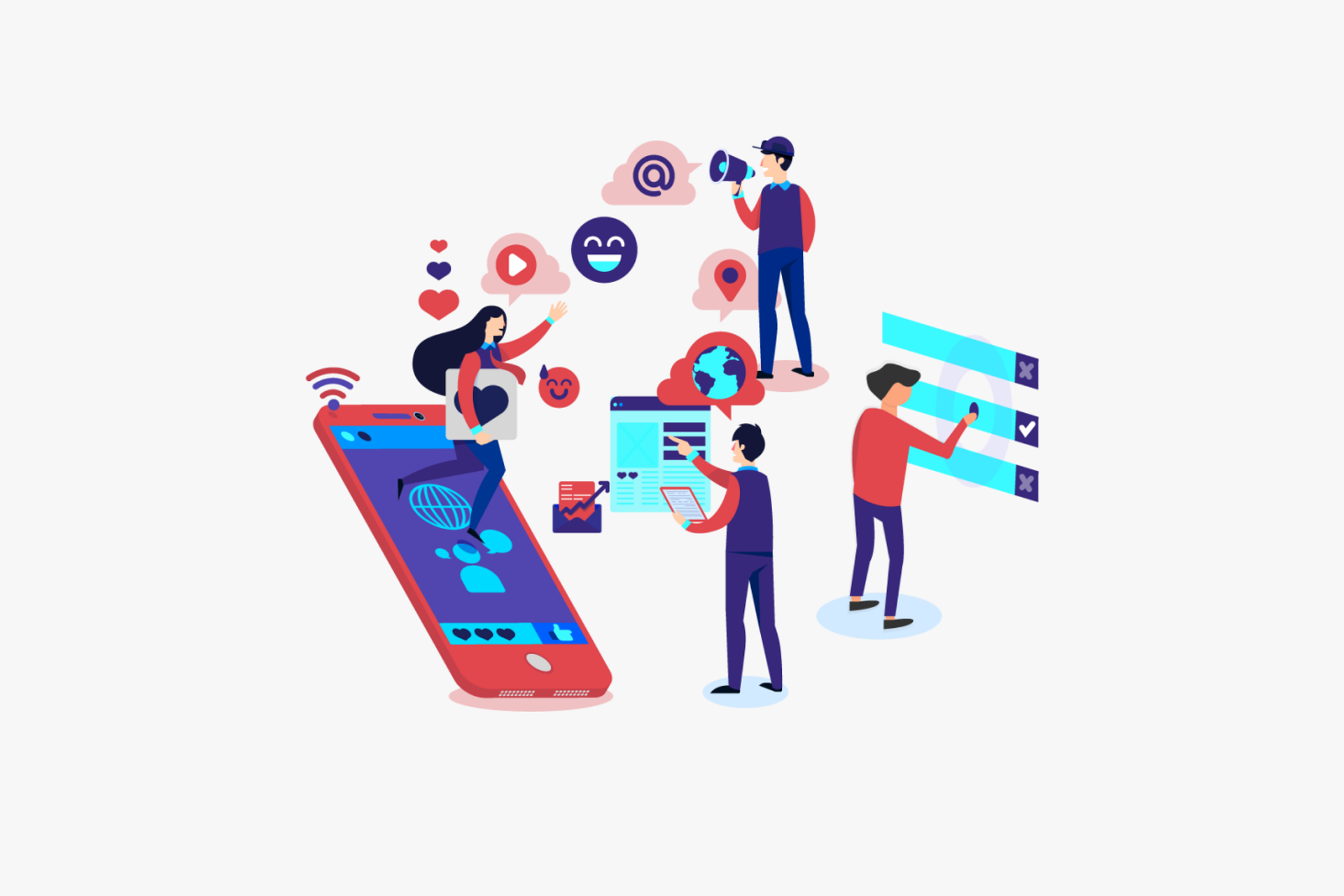 Guide to Choosing Digital Marketing Agency
You've decided that your small business needs digital marketing help. Congratulations! This is a big and important decision. After all, your choice in agency will have a significant impact on your business's success or failure. Now the real work begins. How do you go about choosing a digital marketing agency that's right for your business? It's not an easy task, but it is possible. In this blog post, we will walk you through everything you need to know about choosing a small business digital marketing agency. From identifying your needs to evaluating agencies and more, we've got you covered.
Defining Your Goals
As a small business owner, it's important to have a clear understanding of your goals before beginning the process of choosing a digital marketing agency. Do you need help with branding? Are you looking to increase online visibility and traffic? Or are you hoping to boost sales and conversions?
Once you know what you want to achieve, it will be much easier to find an agency that can help you reach your goals. If you're not sure where to start, consider reaching out to a few different agencies for a consultation. This will give you a chance to see how they work and what they can offer.
Assessing Your Needs
As a small business owner, you may be wondering if you need to hire a digital marketing agency. The answer depends on a few factors, including your budget, your marketing goals, and the level of expertise you have in-house.
If you have a limited budget, you may want to consider doing your own digital marketing. However, if you don't have the time or expertise to do it yourself, hiring an agency can be a good investment.
Before deciding, assess your needs and goals. What are your objectives? What skills and knowledge do you currently have in-house? How much time can you realistically dedicate to marketing? Once you have answers to these questions, you'll be able to better evaluate whether hiring an agency is the right decision for your business.
Evaluating Potential Agencies
As a small business owner, you need to be careful when choosing a digital marketing agency. There are a lot of agencies out there that claim to be able to provide great results, but not all of them can deliver on their promises. It's important to take the time to evaluate potential agencies before making a final decision.
Here are some things to keep in mind when evaluating potential agencies:
Make sure the agency has experience working with businesses like yours. Ideally, you want an agency that has experience working with businesses in your industry and/or businesses of similar size. This will help ensure that they understand your specific needs and can tailor their services accordingly.
Ask for case studies and references. Any good agency should be able to provide you with case studies and references from past clients. This will give you a better idea of what they're capable of and whether they're a good fit for your business.
Get a feel for their team. When you're talking to potential agencies, pay attention to the people you're talking to. Do they seem knowledgeable and experienced? Do they seem like they would be easy to work with? The team members you talk to will likely be the ones working on your account, so it's important that you feel comfortable with them.
See if they offer a free consultation. Many digital marketing agencies offer free consultations, which can be very useful.
Making Your Decision
Now that you know what to look for in a small business digital marketing agency, it's time to make your decision. Here are a few things to keep in mind as you narrow down your options:
First, consider your budget. How much can you afford to spend on digital marketing services? Make sure you get quotes from several agencies so you can compare pricing.
Next, think about your goals. What do you hope to achieve with digital marketing? Do you want to increase brand awareness, generate leads, or drive sales? Be sure to choose an agency that specializes in the type of marketing you need.
Finally, consider the size of your company. Some agencies focus on working with small businesses, while others are better suited for larger companies. Choose an agency that will be a good fit for your business size and needs.
Managing Your Relationship with Your Agency
The relationship between a small business and its digital marketing agency is crucial to the success of the marketing campaigns and, ultimately, the business itself. Here are a few tips on how to manage that relationship effectively:
-Be clear about your goals and objectives from the outset. This will help both you and the agency to make sure that everyone is on the same page and working towards common goals.
-Make sure you have regular communication with the agency. Whether it's weekly or monthly check-ins, this will help ensure that both parties are up to date on progress and any changes that need to be made.
-Be open to feedback from the agency. They are experts in their field and can offer valuable insights into how your campaigns are performing and what tweaks may be necessary.
-Trust is key in any relationship, but especially so when it comes to entrusting someone with your business' marketing efforts. Choose an agency that you feel you can trust and then give them the space to do their job.
Conclusion
If you're looking for help with your small business digital marketing, we hope this guide has been helpful in narrowing down the agencies that are right for you. The most important thing is to find an social media marketing agency that you trust and feel comfortable working with, so be sure to take your time in making your decision. Thanks for reading!
Based in Qatar since 2011, Whyte Creations Digital Agency Qatar offers premium services in Mobile app development in Qatar, Ios & Android Apps, E commerce websites in Qatar.
Also Read: What is Digitizing for Embroidery? Important Things to Know