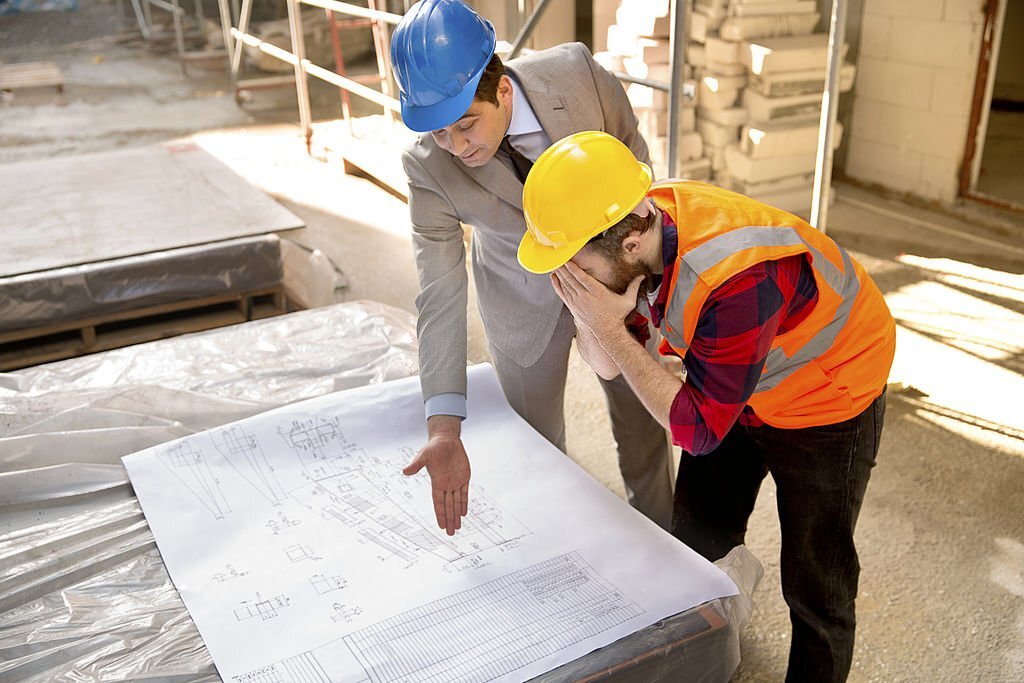 One of the most challenging tasks in construction is estimating. Furthermore, it is among the most significant. Typically, the accuracy of your estimates and how closely they correspond to your project expenses at the end determine whether you'll make a profit or lose money.
How precise are your estimations then? According to a poll by QuickBooks and TSheets, only around one-third of construction businesses really generate as much money as projected. Given that 40% of respondents aren't very confident in their predictions, it shouldn't come as a huge surprise.
It's unlikely that one poor estimate on a losing project would force you out of business. If you run a string of unsuccessful initiatives, you can end up permanently shutting your business. Only two or three incorrect estimations, according to 25% of respondents, would be enough to destroy their company.
A skilled estimator is priceless since getting accurate estimates is no simple feat. To provide realistic estimates for any project, several factors must be taken into consideration. Everything must be almost flawless, from determining exact labor and material costs to comprehending worker productivity to obtaining precise takeoff dimensions to accounting for things like risk contingencies and overhead.
One or two errors may entirely skew your estimations, which would lead to a disastrous bid that you would either lose due to being too high or win due to being so low that you wouldn't earn a profit on. Here are some of the most typical estimation errors in the construction industry, along with tips on how to avoid them.
Absence of a Site Visit
Most bid opportunities provide potential bidders the option to visit the project and attend a pre-bid meeting. These are often, and for good reason, required in order to submit a bid. No two building sites are alike, and unanticipated site circumstances may lead to expensive problems as soon as work begins.
You should examine the topography, take soil borings, and, if this hasn't been part of a site visit before. You should also consider the site's accessibility and traffic, the available area for staging, the supply and storage of equipment and supplies, and any necessary environmental safeguards during construction.
Make sure to arrange a visit for any subcontractors whose work may be hampered by the site's state. This enables them to evaluate the location themselves and account for any extra expenditures that potential site circumstances may bring about in their estimates and bids.
Unreliable Takeoffs
The foundation for your estimations is laid down in your takeoffs. Your estimations might be severely harmed if they are inaccurate or incomplete. You can calculate the precise amounts required for all of your materials and supplies using accurate takeoffs. They must also calculate your manpower and equipment requirements. If takeoff details are missed or measurements are inaccurate, you might either overestimate the project and lose the bid or underestimate it and run the danger of getting a project that won't be lucrative.
To guarantee that you acquire precise measurements for your estimations, consider using takeoff software. Additionally, it saves a ton of time compared to manual takeoffs. It's critical that estimators get the necessary training and feel comfortable using the software since these tools are only as effective as the user.
Labor Charges
When it comes to your estimate, labor expenses are arguably the most difficult to determine with any degree of accuracy. Labor costs, defined as wages, equipment, travel expenses, subcontractor and material costs were considered too specific to make prediction. When calculating labor expenses, a variety of factors come into play, such as the quantity of people that are available for the project, their degree of expertise, pay rate, and productivity.
An excellent worker with experience may earn more money, but they are more productive and can do more in less time than a person with less experience who earns more money. When calculating labor expenditures, concentrate on figuring out how many man-hours are required to complete a job.
Don't forget to check if prevailing wages, which may or may not be different from what you regularly pay each employee, are necessary for the project. Always keep track of work expenses, particularly labor costs, since you may utilize this past information to make more precise projections for next projects.
Costs of Materials & Supplies
Another significant expense for construction projects is the cost of supplies and building materials, which is notoriously difficult to forecast. Between the time you establish an estimate and when construction starts, material prices might change drastically. It is difficult to make accurate forecasts given the increased demand for resources and the uncertainty surrounding tariffs and their effect on costs.
Relationships with your construction product suppliers and manufacturers have benefits. They may direct you to alternate materials that could be a better match for your project as well as assist you in locking in precise rates as you develop your estimates.
While it's important to lock in material pricing, don't forget to tell your suppliers how much you need of each resource. This enables them to guarantee that they can complete your purchase and arrive on schedule. Inconvenient and expensive delays brought on by employees lacking the necessary supplies can affect your business' bottom line.
Failing to identify risks and prepare for them
There are dangers in any building project. You should include a risk assessment into your estimation process. One benefit is that it aids in your choice to bid or not to bid. A skilled estimator might see a project as being excessively hazardous and decide not to submit a proposal. Determining how much to budget for eventualities also helps.
When things go wrong, failing to evaluate risks and include backup plans in your estimate can be costly. The more time you need to invest in figuring out how to reduce risks and how that can affect your expenses, the greater the risk. Once building has started, it's probable that you won't be able to make up the losses if anything goes wrong.
Making Uninformed Speculations
Don't take a chance with your bids by estimating using ill-informed or ignorant estimations. A fantastic method to make sure your estimates, and ultimately your bids, are as precise as possible is to track task expenses on every project.
The most recent information available should be used to determine job costs for personnel, supplies, and equipment. Be careful to account for soft expenditures that are sometimes overlooked or disregarded, such as overhead expenses and charges for permits and inspections. Additionally, you want to confirm that you have the necessary personnel and tools for the project. Your revenues might be swiftly depleted or lost entirely if you have to unplanned hire more workers or rent more tools.
Failure to review your work
Everyone errs sometimes. The same is true with estimators. Small mistakes in estimation or omissions may not have much of an effect, but larger errors, such as leaving out scope items, taking erroneous measurements, or using the wrong units of measurement, may cause problems. Spend some time thoroughly reviewing your work, or ask someone else on your estimating team to do so. Verify that all of your cost calculations are accurate and that your measurements are accurate.
Allow enough time for you to compile your estimates and bid. Rushing your job can only lead to errors that will end up costing you money, so take your time and do it well the first time rather than rushing to make a bid deadline. Your estimates nearly always decide whether a project will be profitable. No number of cost-cutting initiatives will often be able to make up for the difference if your offer is too low.
Not checking the estimates from subcontractors
It is likely that a general contractor may need to subcontract out part of the work to trade contractors. Make sure you carefully analyze their bid estimates and proposals. Make sure they are aware of all the details of the projects you want them to bid on and finish. This will prevent them from including work that is already being done by you or another subcontractor in their quotes.
Also Read: Solutions to Boost Your Construction Profitability of the Company