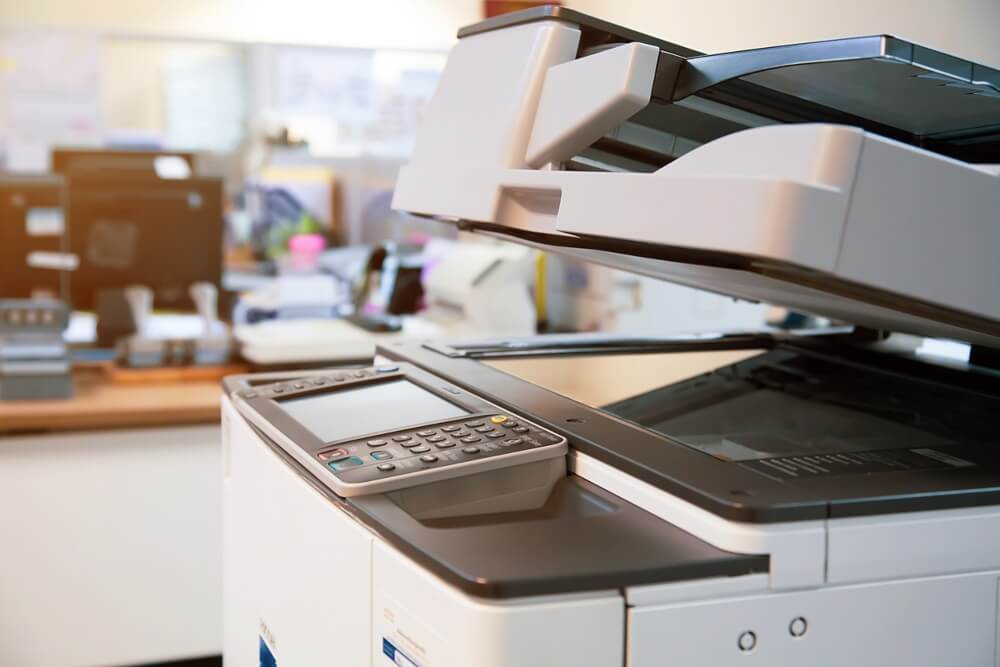 A laser printer is your best bet if you need to print many things quickly. Find out which laser printer is best for you by reading about all of its features.
Even though there are many different kinds of printers, a laser printer is the best choice if you need to print many pages quickly.
Laser printers are usually much faster and cheaper to run than inkjet printers. Also, most inkjet printers can only handle low-volume printing jobs, but laser printers tend to last longer.
Because of this, they are happy to make page after page with clear text and graphics. Laser printers are easy to take care of and rarely need to have their cartridges changed.
But black and white is the best thing to print on a laser printer. Colour laser printer in Qatar are available, but they are often expensive and work better for printing graphics than photos.
Laser Printer Technology
A rotating electrically charged drum is used to project an image of the page printed using lasers or LEDs. This drum is coated with an organic photoconductor, which removes the charge from light-exposed spots.
Toner particles are printed into the sheet after being attracted by static electricity by the printer's drum, using direct contact and heat to permanently bond the ink to the paper.
This form of printing is faster than inkjet printing. It produces remarkably high-quality results and is smudge-free, particularly when printing text documents.
Cartridges and Costs
Inkjet printers have a low initial purchase price, but ink refills are costly. Laser printers Technology, on the other hand, while more expensive to purchase, are less expensive to operate over time.
Laser printers typically employ a single toner cartridge that contains the image drum, toner supply bin, waste toner hopper, and wiper blades. 
These components are replaced when the cartridge is changed, which is why cartridges can be expensive.
However, when compared to inkjet cartridges, laser cartridges frequently last significantly longer.
For example, a black inkjet high-capacity cartridge should only last 500 pages. In comparison, a laser cartridge can print approximately 1,500 pages. As a result, laser printers have a substantially lower cost per page of printing.
Print Speed
One of the best things about laser printers over inkjet printers is that they are faster. Laser printers are measured in pages per minute, just like inkjet printers.
The printer will work faster as the ppm number goes up. Even though manufacturers' estimates aren't always correct, they can be used as a general guide for how quickly a printer prints pages of black-and-white text.
Because they have to print an entire page in one pass, laser printers store pages in their RAM before printing them. Models with more RAM often have faster print speeds because they don't have to wait for each page to be loaded into memory one at a time.
So, it's important to remember that some models can have their memory added to RAM modules, making printing faster.
Print quality and duplex printing
Dots per inch is a way to measure how well a laser printer prints (dpi). The higher the dpi number, the better the quality of the prints the model can make.
Many laser printers can now print graphics at up to 2,400 dots per inch (dpi). But a resolution of 300 to 600 dpi is more than enough for making text.
Think about models that can print on both sides. With these models getting cheaper, you can automatically print on both sides of a sheet of paper.
This means you don't have to take a sheet out of the tray and turn it over by hand to print on the other side.
Colour Printing 
Most laser printers are monochrome, which means they can only print in black and white. But there are colour laser printers that use cyan, magenta. And yellow toner in addition to black to make color images.
But colour laser printers aren't good for printing photos because their colours need to be more accurate and bright than inkjet machines. However, they work fine for printing graphics, charts, and flyers.
Colour laser printers are much more expensive than their black-and-white counterparts because they need more than one laser assembly to make the colour.
Ethernet And Wi-Fi
If you want to share your printer with others in your home, look for one that can connect to a network. 
Many mid-range and high-end laser printers have Ethernet ports that can be plugged into a network and shared by all the connected computers.
If you don't want a cable running to your computer, check out one of the growing numbers of Wi-Fi options. 
You will only need the power cable to connect to a Wi-Fi printer. It's important to remember that many Ethernet laser printers can be changed to work with Wi-Fi by adding a plug-in module.
Multifunction Printer
If you're looking for a printer for your home office, a multi-function printer is worth considering. These printers, often known as all-in-ones, include a scanner in addition to the printer.
Because they have a scanner, they can also be used as photocopiers, producing numerous copies of a document like a regular photocopier.
Many of these models also include fax capabilities, allowing you to connect the printer to your phone line and fax scanned-in documents. 
Because they combine multiple tasks into a single component, they can save a lot of room in small home offices.
Plan on frequently using the photocopying and faxing functions. Spending more money on a machine with an automatic document feeder may be good.
These save time and effort by allowing you to photocopy or fax multi-page documents without having to insert each sheet into the scanner manually.
If you intend to use the scanner for more than photocopying and faxing, be sure it has a high native optical resolution. 
The higher the dots per inch (dpi), or optical resolution, the finer the detail captured by the scanner. 
A high dpi number is required if scanned images such as photographs, artwork, and schematics are to look their best.